Tripawds is a user-supported community. Thank you for your support!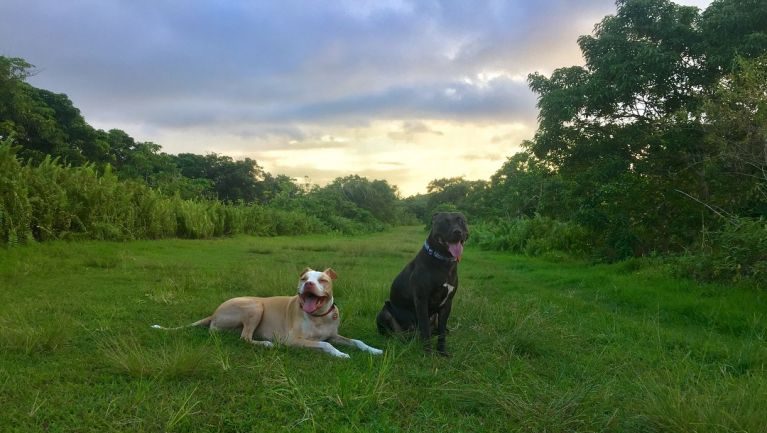 It has been 7 months since Zuko's amputation of his left hind leg due to osteosarcoma. He recovered VERY well and handled chemo like a champ! I was amazed at how well he was doing. He was just starting to get his groove back and I was so excited to finally have some sense of normalcy again.
However, just 3 weeks ago, while I was off touring vet schools and doing interviews, he somehow injured his right hind leg. He's been very unstable when walking and has been having trouble keeping himself up. His dad brought him in to my vet and was advised that he stay and be on cage rest. He was there for about a week and came home once I got back from my trip. X-rays were also done but everything looks fine! There isn't any issues with his hip or knee/stifle and, upon palpation of the leg, he didn't seem to be in any pain. He is able to walk but he just seems to be having a hard time bearing his weight and I could tell he definitely lost a good amount of muscle mass on his leg too.
After about a day or two at home, how he was positioning his leg when walking was better and he seemed to have cheered up a bit! but not toolong after, things seemed to go down hill. He didn't really want to eat – I had to find various table foods that he liked to encourage him to eat. He would have these episodes were he'd breathe heavily like he's hot but he'd also be shivering as if he was cold and his abdomen just felt very tense.
He was able to see his vet earlier this week and he's on new meds. His demeanor has definitely improved, his tummy isn't tense anymore but now he's not using his hind leg at all. He also seem to have a loss of proprioception on the leg as well but when I pinch between his toes, he's able to move his leg. His dad also said he used his leg to scratch his face (I have yet to see this). Although we aren't able to get an MRI, my vet says these symptoms are indicative of a spinal issue.
My vet also lent me a wheelchair for him yesterday and so far he isn't too keen on using it lol
We'll see how things go within the next few days and keep everyone updated!